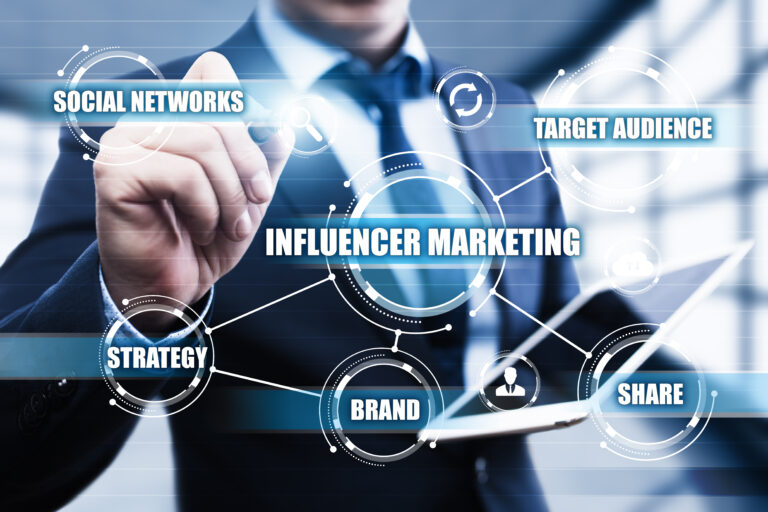 A Reliable Social Media Agency in Mississauga
At MYC Interactive, we are proud to be known as a reliable Social Media Agency in Mississauga, but that does not mean we don't cater to clients elsewhere. Over the years, we have partnered with businesses across Canada to deliver customized social media marketing services that have helped them to engage with their customers and grow their businesses online. By constantly leveraging the right tools we stay ahead of trends. Our social media managers understand the impact of social media and work hard to give your brand relevance and leverage.
Content that converts followers into customers
Social media is an internet-based form of communication. Social media platforms empower users to have conversations, share information and create web content. Social media enables a variety of tech-enabled activities like photo sharing, blogging, social gaming, social networks, video sharing, business networks, virtual worlds, reviews, and much more. Though initially conceptualized as a way to interact with friends and family, it was later adopted by businesses that wanted to take advantage of a popular new communication method to reach customers.
We provide content strategy, social media marketing campaigns, content creation, and more!
For individuals, social media is used to keep in touch with friends and extended family, network career opportunities, find people across the globe with like-minded interests, and share their thoughts, feelings, insights, and emotions.  
For businesses, the benefits of social media are many. Companies use the platform to find and engage with customers, drive sales through advertising and promotion, gauge consumer trends, learn more about their target audience behavior, and offer customer service or support.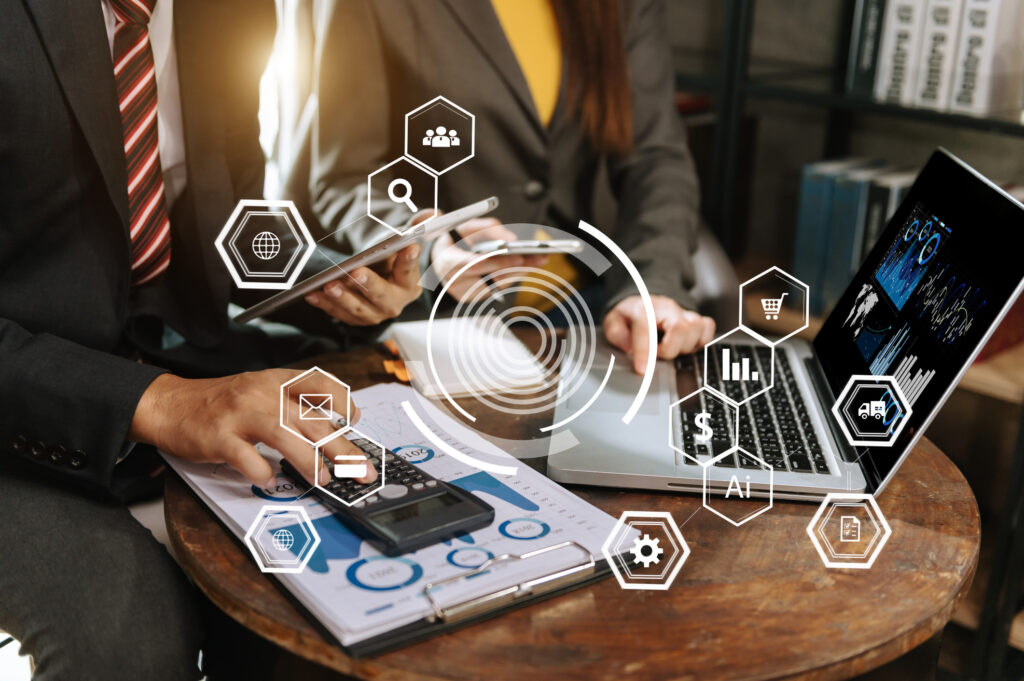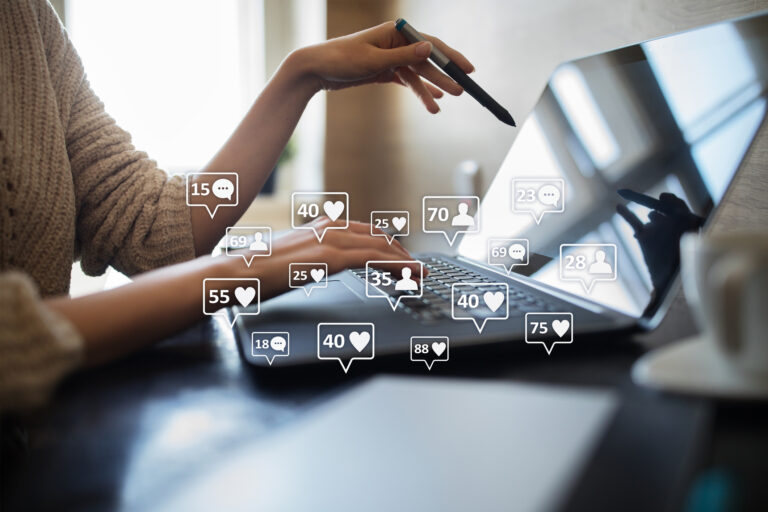 Social Media for Business
There is no denying the increasing impact of Social Media for Business. It assists and simplifies customer communication, enabling social interactions and transactions on e-commerce sites. Its ability to collect information helps focus on marketing efforts and market research. It helps in promoting products and services, as it enables the distribution of targeted, timely, and exclusive sales and coupons to would-be customers. Let's have a look at some key benefits of Social Media for Business:
With over half the global population using social media, it becomes a natural place for a business to find and target potential customers.
Build Authenticity and Humanize the brand
The ability to create real and meaningful relationship moments with customers is one of the key benefits of social media for business. It goes a long way in building authenticity for your brand, and authenticity builds trust. Trust, in turn, builds marketing receptiveness and drives new business.
Social media posts and ads are key ways to drive traffic to your website. Sharing great content from your blog or website to your social channels is a great way to get readers as soon as you publish a new social media post.
Learn more about your customers
Social media generates a large amount of data about your customers in real-time. You can use that information to make smarter business decisions.
Social networks allow you to interact directly with customers and gives them a chance to interact directly with your brand, unlike traditional media, which offers only one-way communication.
Social ads are an inexpensive way to promote your business and distribute content. They also offer powerful targeting options so that you can reach the right audience and make the most of your budget.
Generate leads and Boost Sales
Social media offers an easy and low-commitment way for potential customers to express interest in your business and your products. Lead generation is such an important benefit of social media for business that social media has become a critical part of the sales funnel— as it facilitates and accelerates the process through which a new contact becomes a customer. As the number of people using social media continues to grow and social sales tools evolve, social networks will become increasingly important for product search and eCommerce.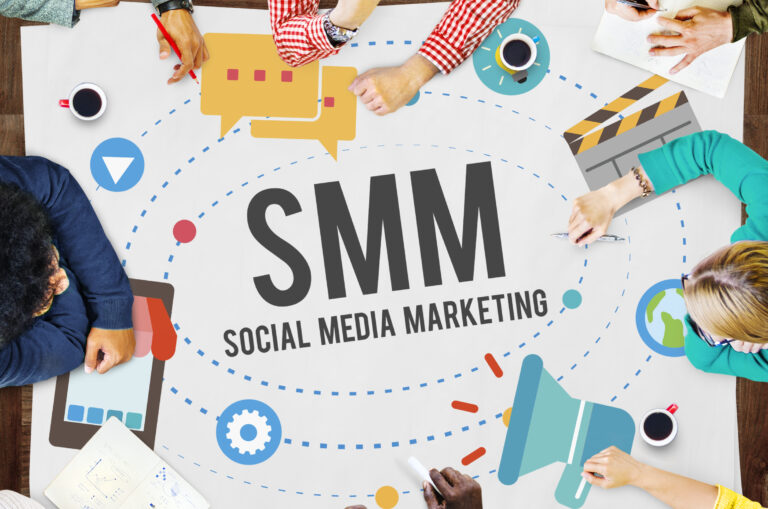 Social Media Marketing Services (SMM Services)
Most companies don't realize the increasing importance of social media as part of the new-age buyer's journey. If your potential customers are on social media, we will help you create integrated social media marketing strategies to connect you with your social audience. We will help build your brand awareness across the web and create meaningful connections with your customers and followers through social media marketing (SMM).
At MYC Interactive, we believe that an experienced and versatile social media marketer has to be versatile enough to do social media marketing for small businesses, enterprises, and multiple-location companies. Our social media specialist team conceptualizes, plans, and executes your social media campaign. Partner with us and let our social media marketing services boost your brand visibility and integrity!
Our social media marketing services include building a social media strategy for you, suggesting the right social media tools, executing successful campaigns, and more. We only recommend what will work best for your business and stay within your budget. 
We create a comprehensive social media strategy for your business that includes a master plan for creating, posting, and engaging with your social media content. Our Social media strategy encompasses your brand's social content guidelines, posting cadence, social media marketing campaigns, creative plans, and engagement strategy that promotes your business and brand. Our social media managers develop strategies depending on the brand's voice and positioning, target audience demographics, and social media platform limitations. The social media specialist partnering with you will ensure that your message reaches the right audiences in the right format.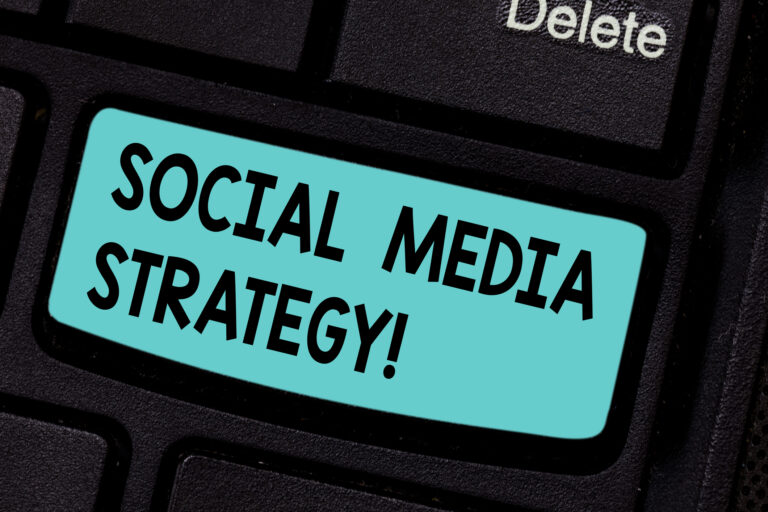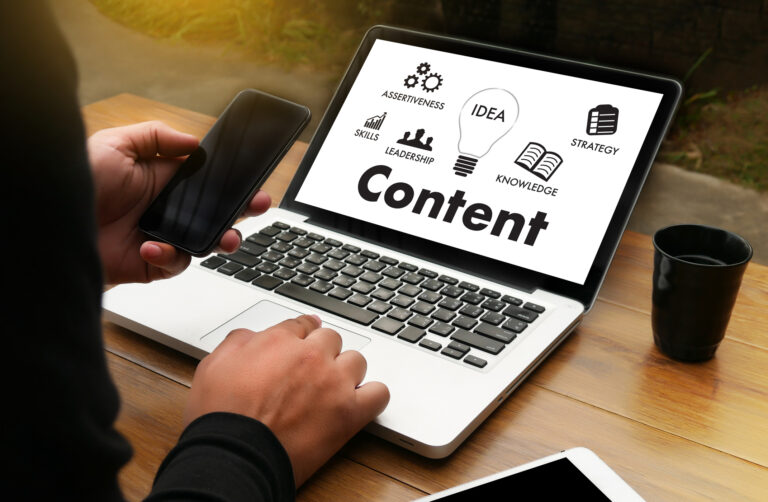 Social media content creation
Social media content creation is the process of creating written content, photography, graphics, and videos for different social media platforms. Creating content for social media can be anything from writing a catchy caption to designing a major integrated social campaign with a large team and multiple influencers. An expert social media marketer understands that social media content has to fit within prescribed limits for character counts, image sizes, and video lengths prescribed by the social media platforms and this varies for each platform. Our social media specialist team is an expert in packing maximum value to your brand into a small space.
Social media management involves creating, scheduling, and evaluating posts across social media platforms. Social media management is an ongoing process and our social media managers stay abreast of the latest trends and market developments to unlock your brand's full potential. Our social media specialist team utilizes the latest technologies to manage your social media accounts and campaign management to meet your specific needs and audience demands.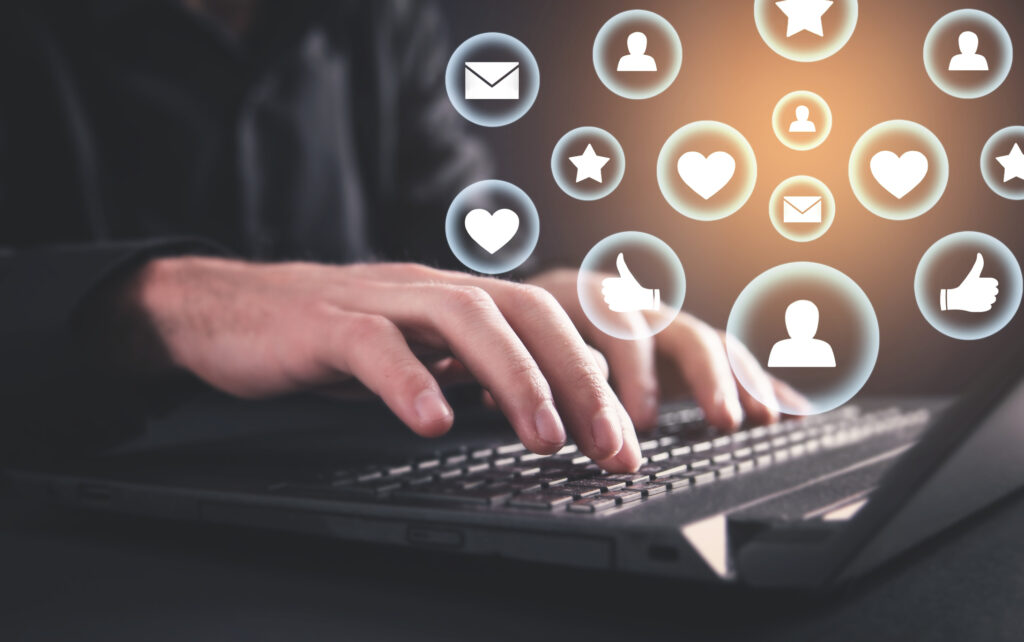 Social media profile optimization
Profile optimization is how you make your social profiles appear to best advantage to curious and interested users. Our social media marketer will optimize all your accounts so that your web presence is uniform, standardized, informative, professional, and searchable.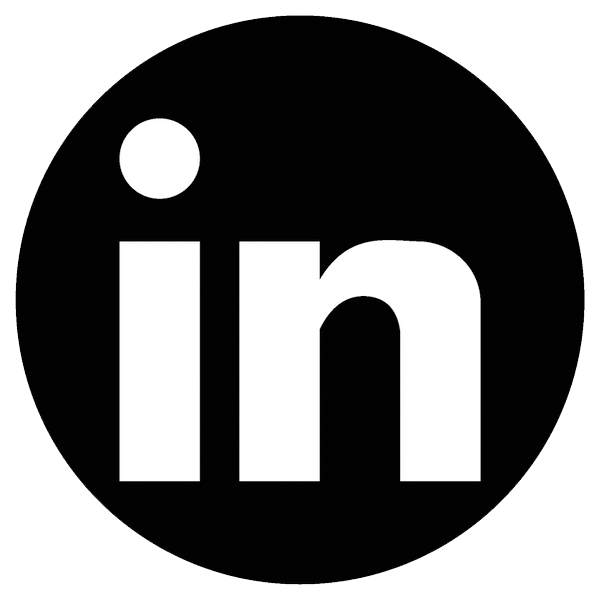 LinkedIn marketing
LinkedIn is the most popular social media platform for B2B marketing because it's strictly meant for professionals and business networking. We help your business by utilizing this social media tool to reach out and create connections and generate leads to boost your business.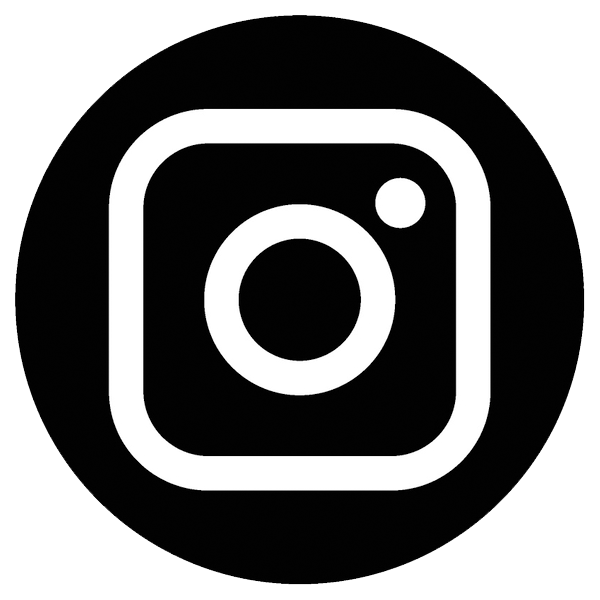 Instagram marketing
Irrespective of the Industry your business represents, it pays to build a presence on Instagram. Our social media specialist team understands the platform and what kind of content resonates with the audiences. We can help you build an engaging audience and also boost your sales through Instagram Ads.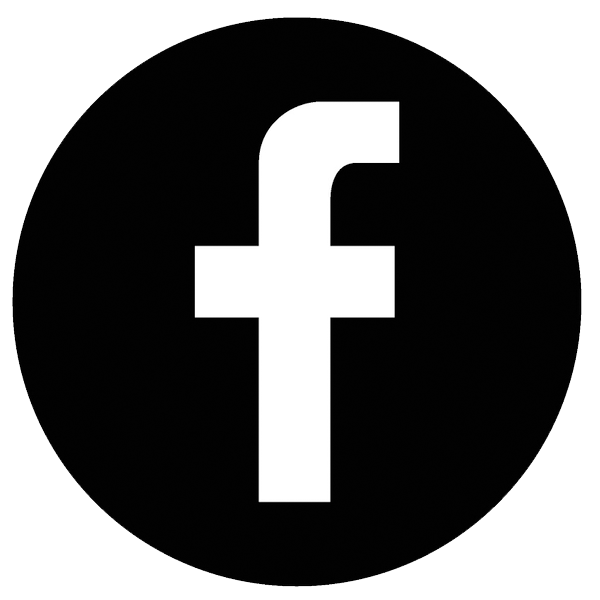 Facebook marketing
Facebook marketing is a platform that offers a variety of highly targeted paid advertisements and organic posts, allowing brands to put their products and services in front of a massive audience. MYC Interactive can help you in precise targeting of your audience, create the right content, and leverage the variety of AD and Post formats offered by Facebook to increase traffic to your website as well as boost your sales by generating leads.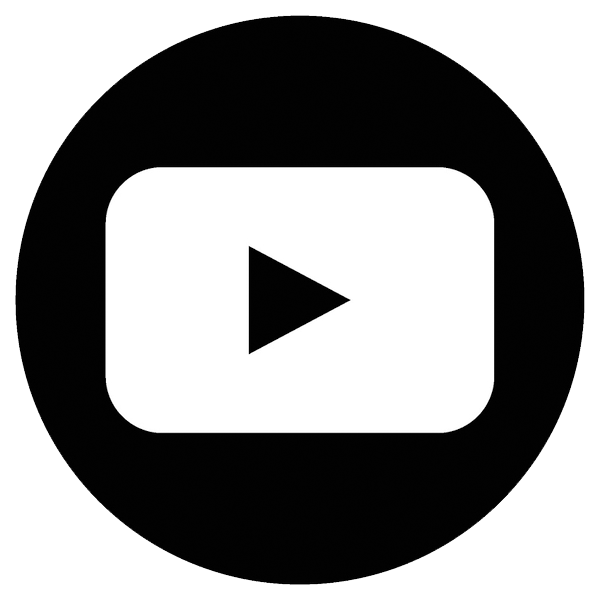 Youtube marketing
To market your business on YouTube — whether you're an entrepreneur or an enterprise corporation — you need to produce what your target customers want and you need to make sure the right people find your videos. Our Social media specialist team is an expert in content creation and optimizing the content to make it searchable and relevant for your target audience.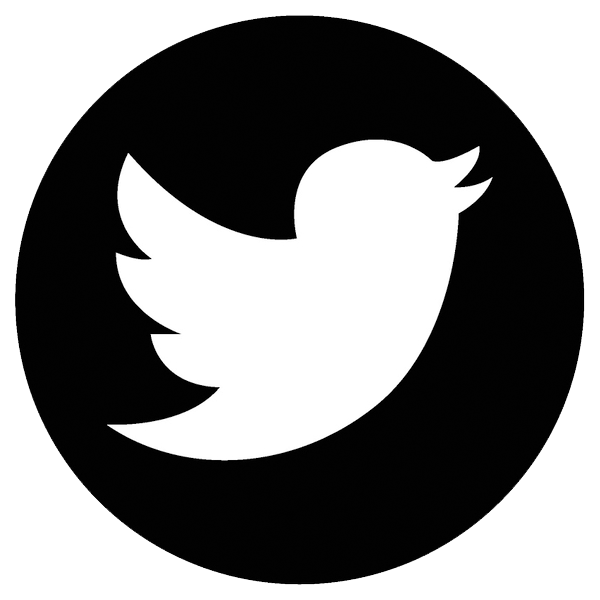 Twitter marketing
Twitter helps companies get in touch with a wide pool of potential customers from around the world. There are several benefits to marketing with Twitter. The platform allows you to increase awareness about your brand, and communicate and engage with potential customers.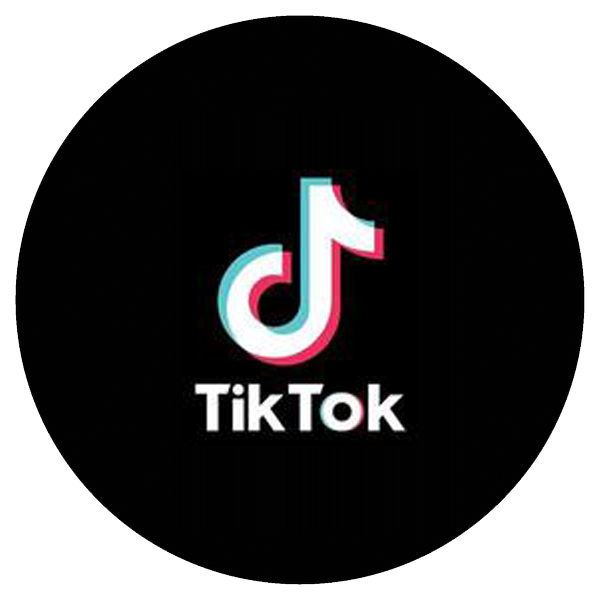 Tiktok marketing
TikTok has had a profound impact on sound and culture in the modern world — and savvy businesses everywhere are looking to get in on the action through TikTok marketing. TikTok marketing can help businesses in increasing brand awareness and build engaged communities.
Social Media for small businesses
Social media is valuable for businesses of any size or industry, and finding customers on social media has a direct impact on sales and your bottom line. For small businesses focused on community and individual customers, this makes social media a powerful platform for connecting directly with an audience to build brand awareness and brand loyalty. Social media is also an effective platform for lead generation. When users click on your content or offer, they are actively looking for it or opting in to receive updates by following your business. Because these people have already opted in, they're likelier to convert than a random person seeing an ad or offer unrelated to what they need. At MYC Interactive, we have partnered with many small businesses over the years and helped them scale up their business multifold using the power of social media marketing and digital marketing.