A Mississauga Content writing company
In this digital age, content is truly king. Whether you are looking to find your target audience on search engines like google or on social media or even your marketing Emails to hit the right spot – good content that resonates is critical. MYC Interactive, a Mississauga content writing company is a one-stop shop for all your content writing and content marketing strategy services. Our team of content writers and copywriters are experienced wordsmiths with proven strategic skills in research, strategy, writing, editing, publishing, and optimizing all types of digital content.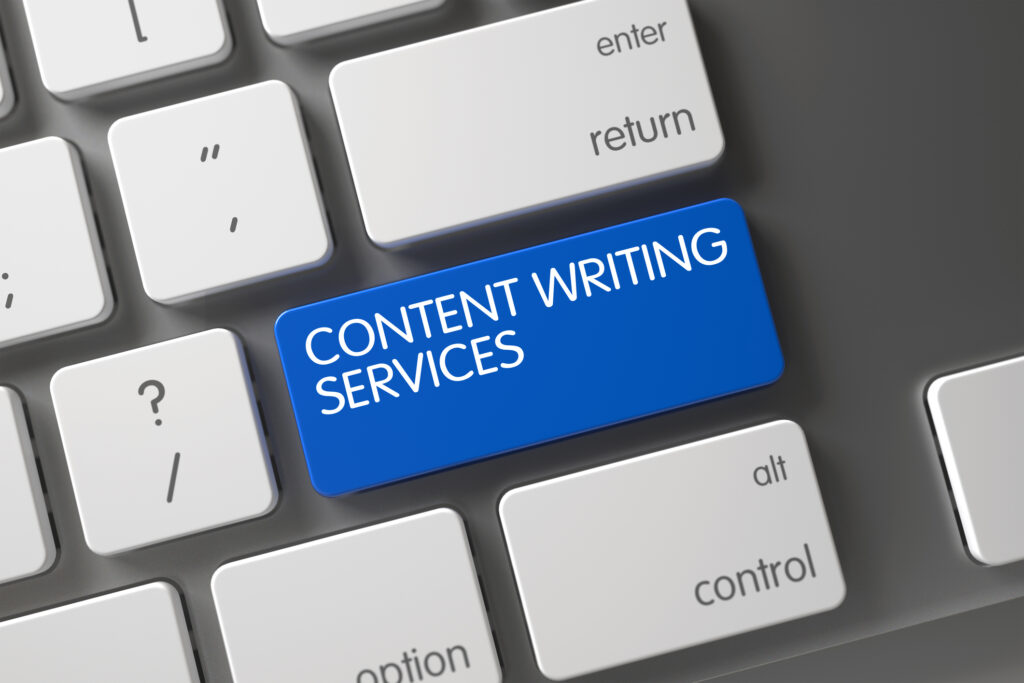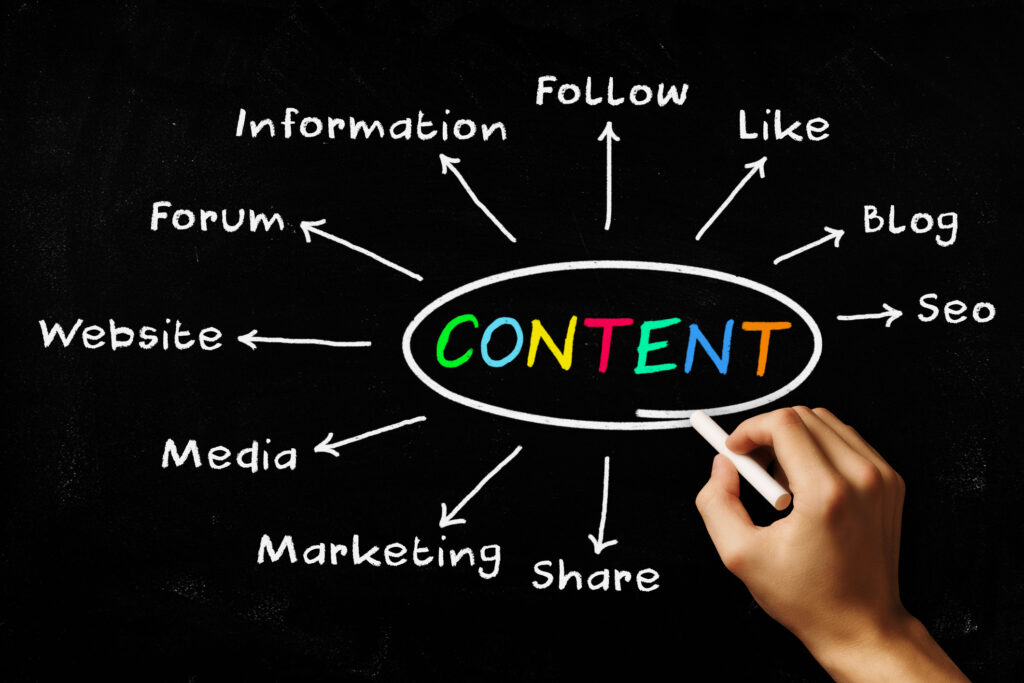 Content writing is the process of writing, editing, and publishing content in a digital format. Content writing can include writing for websites, blogs, social media, Email marketing,  video and audio scripts, landing pages, and much more. Content writing is critical for creating high-quality content that represents and empowers a brand's voice, while attracting, engaging, and delighting the target audience. To put it simply, content writing is storytelling for your brand by conveying meaningful, helpful, and insightful communication to inspire and encourage your audience to take action. When done right, content writing has the power to convert readers into prospects, and prospects into customers.
Professional content writing services
MYC Interactive provides a full range of Content writing services to suit your various business and marketing needs. Our team of expert website content writers creates compelling content for websites, landing pages, and blogs. Over the years, our team has developed considerable expertise in content writing for SEO, social media writing services, and copywriting that sells. Our Professional content writing services are customer-driven and result-focused. We create a customized and data-driven content marketing strategy to power your brand. Our content writers create original and unique content based on the strategy and optimize the content for search engines and social media algorithms.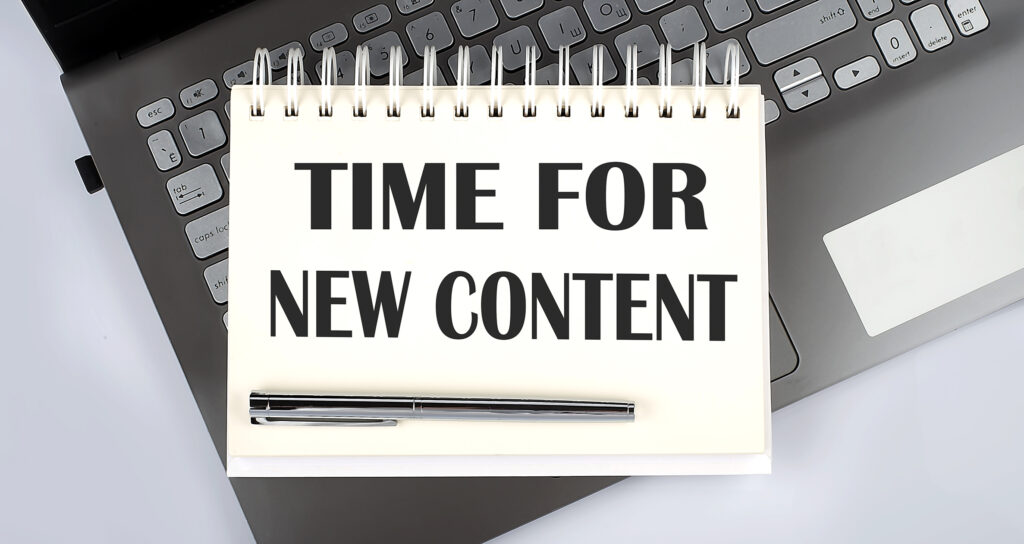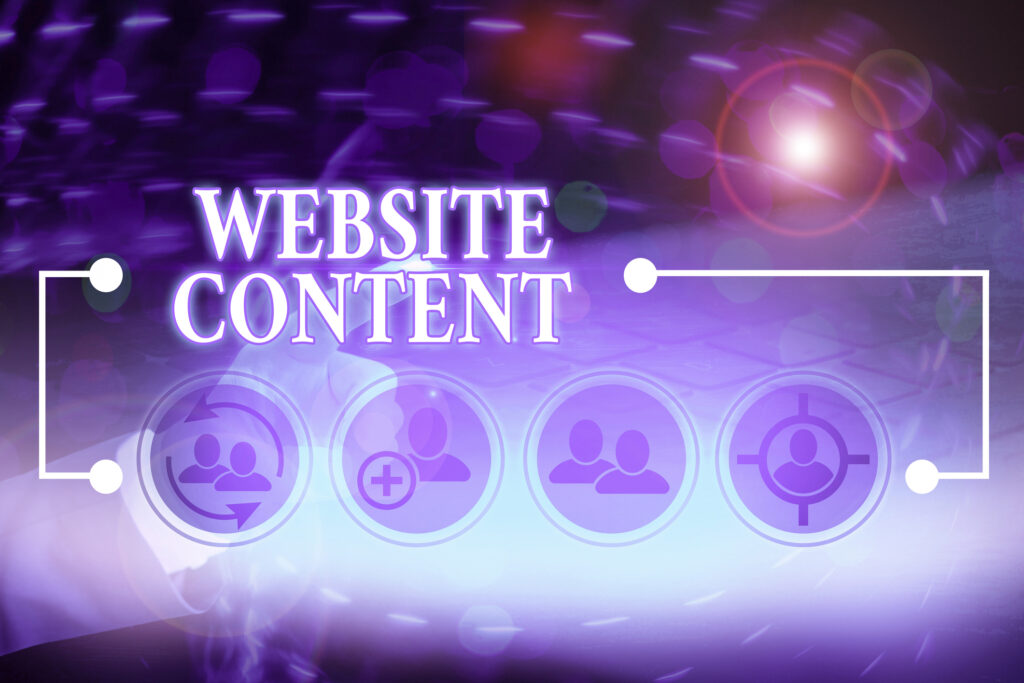 Website content writing services and Website content writer
Website content writing is the process of writing targeted, promotional content for product/service pages, landing pages, category pages, and all other pages on the website. Quality website content writing services can help to attract visitors to your website and persuade them to convert. Well-researched website content writing, whether blog posts or newsletters, tailors information to your business's key demographic and target audience. By providing your readers with valuable information, our website content writer offers useful and insightful content intending to elevate your brand as an expert in your industry and get your customers to come back for more. Our website content writer dedicated to your account will first perform careful research that adds value to your brand and follows an engaging content writing strategy that represents your brand.
OPTIMIZED AND ENGAGING WEBSITE CONTENT WRITING
At MYC Interactive, we understand that content writing for SEO requires a special and unique skill set and we believe in the merit of investing in the best tools to help our content writers deliver the best.  Content writing for SEO is a much more complex art than you might think.  Content writing for SEO is the process of writing content to rank on the first page of search engines like Google. Our content writers research relevant keywords and create optimized content that matches the user's intent. Our content writers optimize the content on the page so that the search engines easily crawl its content and give it a better placement on the search engine results page (SERP). Our team that does content writing for SEO has the unique ability to write for humans with a strong understanding of Google's algorithm.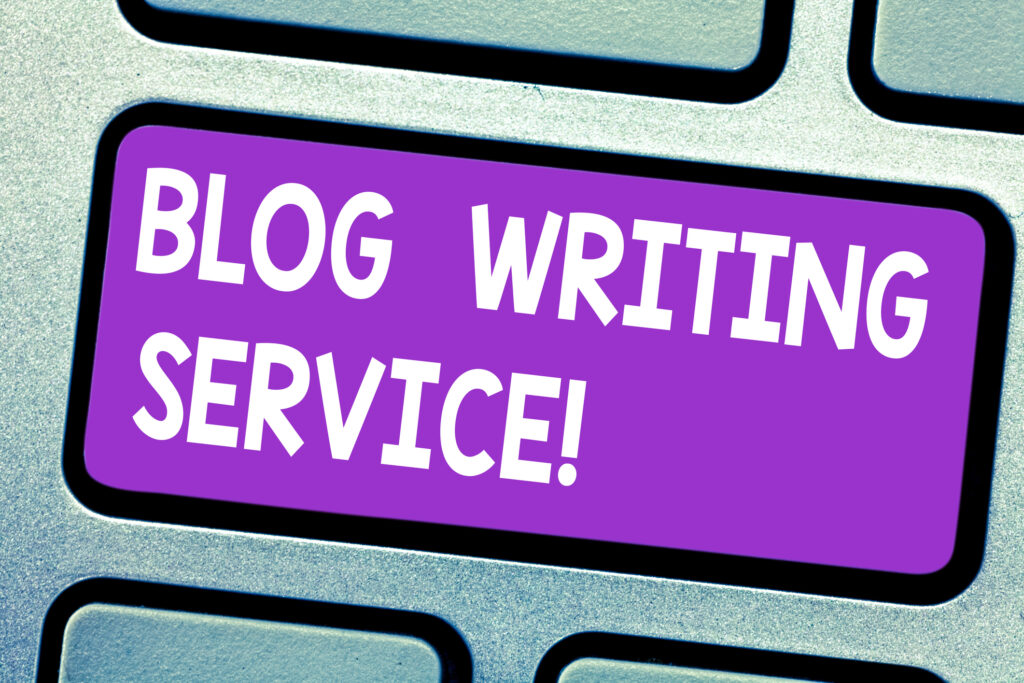 With the help of Blogs, businesses can provide more shareable content to their audiences beyond their products or service pages. They are a great way to educate customers, provide tips, and create more connections with your brand. Increasing website traffic, building trusting client relationships, encouraging engagement with your customers, and differentiating your business from your competitors are a few of the benefits of Blogs. Our Blog writing service offers a unique approach wherein we define your audience and brainstorm on relevant blog topics. We further refine these topics based on keyword research and our blog writers complete the process by writing engaging content with an irresistible headline.
Copywriting service - Copywriting that sells
Our copywriting service is all about creating text for marketing or advertising purposes with one sole aim: to persuade the reader to take action. When potential customers come to your landing pages or social media pages, read a product description, or your marketing Emailer, it'll probably only be a few seconds before they jump to another task. That's all the time you have to make an impression. That's why you'll need a good copywriting service to produce copywriting that sells for you. We ensure that your marketing and sales copy is written in a way that will compel your potential customers to take action. Our Copywriting service team has expertise in threading urgency and encouragement into a headline to induce fast action from your potential customers.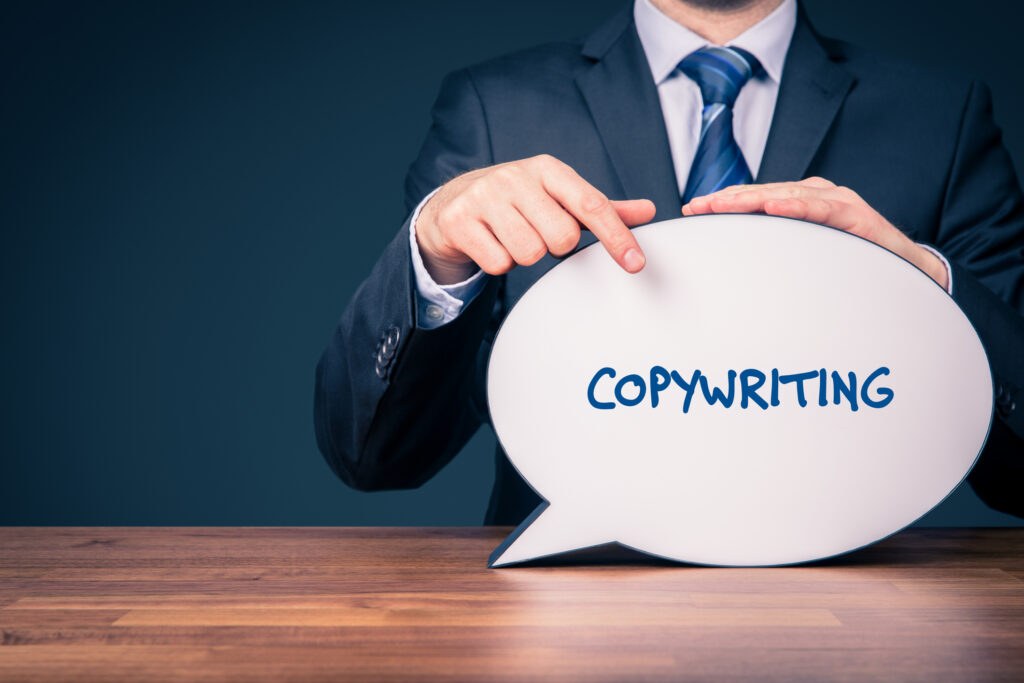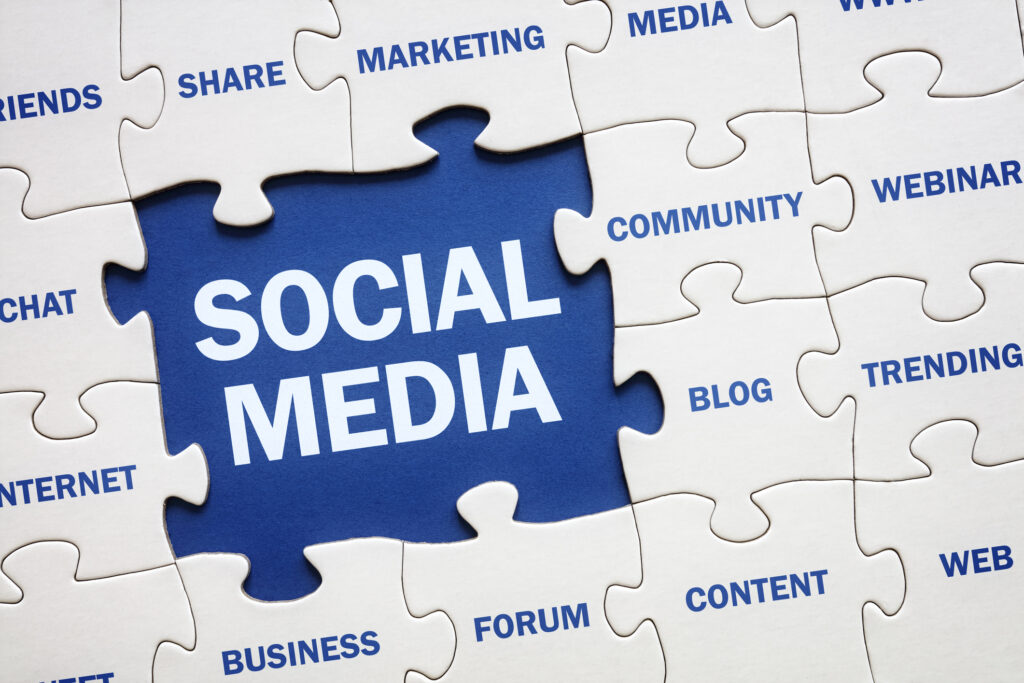 Social media content services
Social media platforms, such as Facebook, Instagram, Twitter, or YouTube, are now part of everyday life for millions. Social media content also increasingly serves as a source of information and has even replaced traditional media such as television or newspapers. The social media content plays an important role in a company's overall content marketing strategy. Content on social media channels can have a considerable reach, and because of its proximity to the user can often prove more effective than classic advertising.
At MYC Interactive, our social media content services include everything from content to graphic design and videos. Our social media content services team is well-researched and specializes in creating customized content for your brand that resonates and engages with your audience.
Social media writing services
Our social media writing services team is adept at writing content across major social media platforms for all types of social media audiences. Whether it's writing short captions for Tiktok or Instagram Reels or long-form articles for LinkedIn and everything in between – we deliver the right content for your brand. Our social media writing services speak the language of social media, focus on keeping it simple, and always write to the reader.
Content marketing strategy services
Content marketing strategy deals with mapping out the implementation and distribution of your brand's content marketing materials. Our content marketing strategy services team researches and maps the audience persona, outlines your content marketing goals and formulates an action plan. Our team creates a content calendar to organize the implementation of your content across platforms with one single goal – to position your brand and story toward scaling your business.