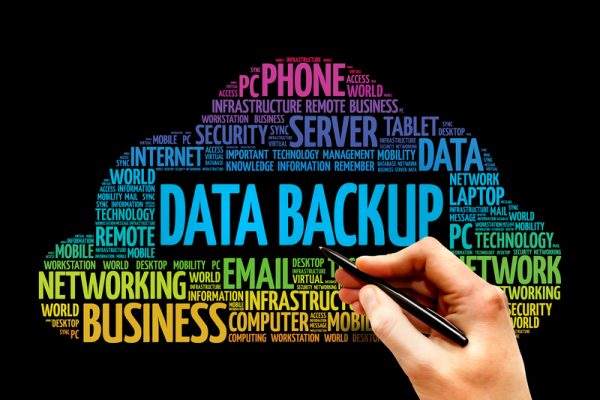 A LEADER IN DATA MANAGEMENT AND TRANSFORMATION
MYC Interactive provides data-driven solutions that will help transform, standardize, consolidate and manage your business data for your industry.  We specialize in transforming your data so it's meaningful and reliable, standardizing the data for compatibility across platforms, consolidating it into a secure space, and making it easy to generate relations and reports.  Our focus is to ensure your data make sense, in the way that it's stored, and the way that it's formulated.  As a trusted industry leader in data management, we can help your business succeed by transforming your information into useful data.
Businesses generate a massive amount of data during their daily operations and data processing is instrumental when it comes to gathering and processing and kind of information and data sets whether it's archives, images, invoices, and more. One of the best features of Data processing is that it becomes a high value for your money investment once its been set up. The Data processing will continue to manage data for a very long time without any additional recurring fees. 
Benefits of Data Processing
Enhanced Data Security & Control
Excellent coordination and workflow
Increased Efficiency & File Management
DATA TRANSFORMATION AND STANDARDIZATION
Data Standardization is a data processing workflow that converts the structure of disparate datasets into a Common Data Format. As part of the Data Preparation field, Data Standardization deals with the transformation of datasets after the data is pulled from source systems and before it's loaded into target systems. Because of that, Data Standardization can also be thought of as the transformation rules engine in Data Exchange operations.
Data Standardization enables the data consumer to analyze and use data in a consistent manner. Typically, when data is created and stored in the source system, it's structured in a particular way that is often unknown to the data consumer. Moreover, datasets that might be semantically related may be stored and represented differently, thereby making it difficult for a data consumer to aggregate or compare the datasets.
DATA MIGRATION AND CONSOLIDATION
Data migration is the process of selecting, preparing, extracting, and transforming data and permanently transferring it from one computer storage system to another. Additionally, the validation of migrated data for completeness and the decommissioning of legacy data storage are considered part of the entire data migration process. Data migration is a key consideration for any system implementation, upgrade, or consolidation, and it is typically performed in such a way as to be as automated as possible, freeing up human resources from tedious tasks. Data migration occurs for a variety of reasons, including server or storage equipment replacements, maintenance or upgrades, application migration, website consolidation, disaster recovery, and data center relocation.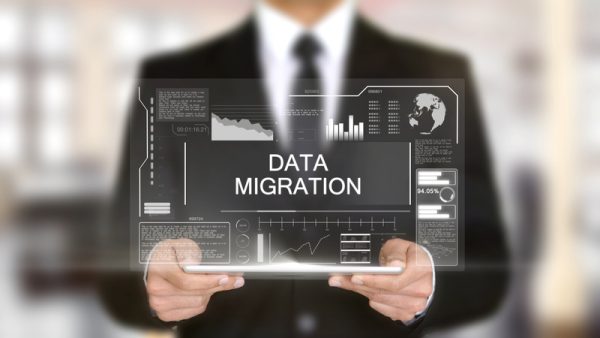 There is a difference between data migration and data integration activities. Data migration is a project by means of which data will be moved or copied from one environment to another, and removed or decommissioned in the source. During the migration (which can take place over months or even years), data can flow in multiple directions, and there may be multiple migrations taking place simultaneously. The ETL (extract, transform, load) actions will be necessary, although the means of achieving these may not be those traditionally associated with the ETL acronym.
Data integration, by contrast, is a permanent part of the IT architecture, and is responsible for the way data flows between the various applications and data stores—and is a process rather than a project activity. Standard ETL technologies designed to supply data from operational systems to data warehouses would fit within the latter category.
Data is stored on various media in files or databases and is generated and consumed by software applications, which in turn support business processes. The need to transfer and convert data can be driven by multiple business requirements, and the approach taken to the migration depends on those requirements. Four major migration categories are proposed on this basis.
Changing application vendor—for instance a new CRM or ERP platform—will inevitably involve substantial transformation as almost every application or suite operates on its own specific data model and also interacts with other applications and systems within the enterprise application integration environment. Furthermore, to allow the application to be sold to the widest possible market, commercial off-the-shelf packages are generally configured for each customer using metadata. Application programming interfaces (APIs) may be supplied by vendors to protect the integrity of the data they have to handle. It is also possible to script the web interfaces of vendors to automatically migrate data.
Similarly, it may be necessary to move from one database vendor to another or to upgrade the version of database software being used. The latter case is less likely to require a physical data migration, but this can happen with major upgrades. In these cases, a physical transformation process may be required since the underlying data format can change significantly. This may or may not affect behaviour in the applications layer, depending largely on whether the data manipulation language or protocol has changed. However, some modern applications are written to be almost entirely agnostic to the database technology, so a change from Sybase, MySQL, DB2 or SQL Server to Oracle should only require a testing cycle to be confident that both functional and non-functional performance has not been adversely affected.
Business process migration
Business processes operate through a combination of human and application systems actions, often orchestrated by business process management tools. When these change they can require the movement of data from one store, database or application to another to reflect the changes to the organization and information about customers, products and operations. Examples of such migration drivers are mergers and acquisitions, business optimization, and reorganization to attack new markets or respond to competitive threats.
A business may choose to rationalize the physical media to take advantage of more efficient storage technologies. This will result in having to move physical blocks of data from one tape or disk to another, often using virtualization techniques. The data format and content itself will not usually be changed in the process and can normally be achieved with minimal or no impact on the layers above.
Limitless Integration across Platforms
When we refer to data accessibility, we're talking about removing barriers to fully leveraging the data contained in databases today. Great software solutions that support enhanced data access can empower anyone in any role or industry to rely on their data as a single source of truth, enabling them to derive critical insights and make informed decisions in their work.
In today's digital world, the abundance of valuable data presents both an opportunity to get ahead, and a hurdle to overcome.
Companies that take a data-driven approach to running their business must first make sure they're actively collecting good data. But they also need to organize it, manage it, and ensure that the data is discoverable, explorable, and therefore useful. When these challenges are solved, data-driven decisions can be made and strategic action can be taken based on informative insights that stem from having an accurate and holistic view of business performance.