Why Content Writing Matters for your Brand and Business
As consumers shift from the conventional advertising world into the digital sphere, your online content is becoming more valuable than ever. Today, relevant, and powerful content is the key to fostering and nurturing an audience. From websites to social media, podcasts, and video scripts to email newsletters, consumer demand for content continues to skyrocket.
Companies that ignore their content are bound to fall behind. Offering exceptional products and services is only the first step. The second, more important step is to promote these products and services with the right messaging—at the right time and through the right medium. 
Content writing is the creative process of generating content through careful planning and research, writing, and editing that is then published on online platforms to attract, engage and retain readers.
What makes content writing effective?
Good content should be clearly written, emotionally engaging, and include SEO best practices like keyword research and integration. You want to publish content that people want to read. Great content fits your brand persona, informs, and educates your audience on your products and services. Great content creates opportunities for future consumer engagement. It is one of the most important resources that improve your brand's reputation. 
Informative and educational content can help answer queries that your audience may have regarding your products or services. Any professional Blog writing service provider will vouch that shareable content is a great way to attract new audiences to your website and social media channels. If your content is backlinked it can be very effective in drawing traffic back to your website and social media.
Consistency is also important when delivering your written content. Weekly, bi-weekly, or monthly posts will keep your content at the top of search engine algorithms and ensure that your message is consistently delivered.
The increasing importance of Audience engagement
Besides being key to rankings, links, and SEO, your content is a great brand awareness tool. Effective content writing helps to make your brand more visible, increasing your audience and engaging with them in a meaningful way. When your content resonates with potential consumers, they are more likely to return for the next update, tell others about it, and engage with your brand
Gaining Trust and Building Authority
In today's digital world, people tend to trust companies with a strong online influence more. This means engaging with the audience regularly by providing written content related to your products or services. In contrast, a company that rarely creates updated content does not invite trust. It translates to a lack of communication skills, something no one finds attractive—in people or brands.
Consistent and authentic content will enable your brand to build authority over time. Being a leading voice in your industry means audiences will gravitate towards your brand, and turn to your products and services first in times of need.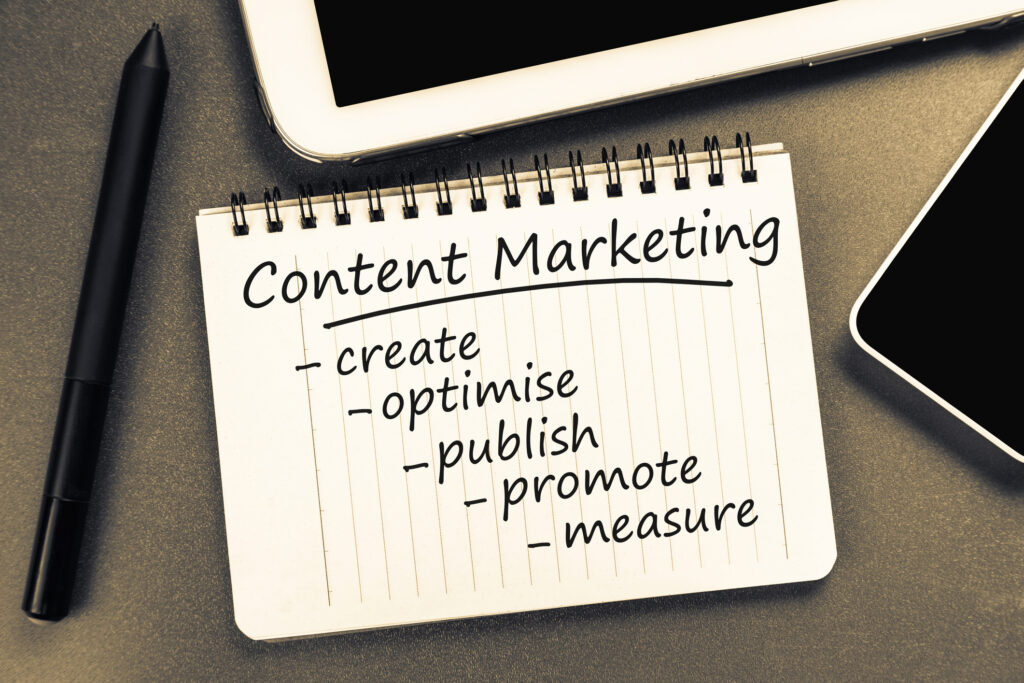 Improving Brand visibility
Content writing is one of the best ways to capture the interest of current and potential consumers, and make your brand more visible. Whether the medium is social media, Emailers, articles, podcasts, guides, or videos, effectively written content can help increase your brand visibility in a meaningful way. Providing your existing and potential audience with answers to their questions through accessible digital content not only works wonders for your brand but also improves customer retention.
Content writing for SEO is majorly based on incorporating keywords and phrases within the web content. This increases the website's visibility and SERP rankings. The use of long-tail words, title tags, backlinks, and many other such operations used by content writers is aimed at taking that particular page higher on the search engine page.
To rank higher in Google, the right keyword will make a whole lot of difference to the visits to your web page. Because keywords are the basis of the algorithm on which search engines run, incorporating proper keywords into your content will take your marketing strategies to a whole new level.
To be present across different online spaces
In the highly multipolar digital world that exists today,  the more online spaces you are present in, the easier it is to reach your audience. It has become critical to concentrate on target audience engagement with a multi-platform approach. As we spend more time staring into our devices, valuable insights and content may be more critical than ever. Every customer is unique; they enjoy different types of content. It is best to offer a range of informational mediums to maximize your online presence.
Thus, content is what reaches your audience before your product or service does. If this first contact is not alluring enough, you will surely lose that customer before you even engage with them. Words can make or mar decision-making. So, choosing words wisely while developing content for your brand can make all the difference. The content conveys the emotion behind your venture. Brand messaging through content writing can leverage your brand in a much better way.
MYC Interactive – A Mississauga Content Writing Company
MYC Interactive, a Mississauga content writing company is a one-stop shop for all your content writing and content marketing strategy services. Our team of content writers and copywriters are experienced wordsmiths with proven strategic skills in research, strategy, writing, editing, publishing, and optimizing all types of digital content. Our expertise in content writing for SEO, Blog writing, social media writing, and content marketing strategy can help you improve your brand visibility and increase your audience engagement like never before. Our professional content writing services include:
Website content writing services
Blog writing services
Content writing for SEO
Social Media writing services
Content Marketing Strategy